CAD/CAM - Programmer (m/f)
The reasons you should work for us:
- Safe workplace
– Reliable employer
– Free parking spaces
– Young dynamic team
– Company-wide events
– Strong company growth
Dipl.- Ing. Florian Koch
Telephone number: +43 (0)664 101 5272
E-mail: florian.koch@htsolutions.at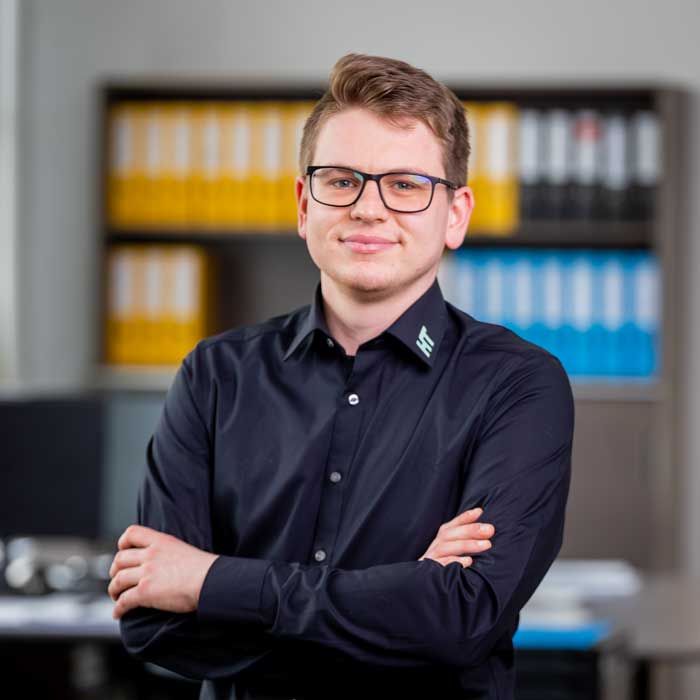 • Creation of constructions
• Creation of CAM programs taking into account production planning
• Management of CAM programs
• Running programs on machines
Qualifications – We are looking for the best of the best
• Knowledge of CAD/CAM
• Experience in CNC manufacturing (5 axis milling)
• Computer skills
• Organizational skills
• Experience in programming (Power Mill)
• Reading of construction drawings and plans
• Working according to construction and detail drawings
• Completed vocational training (apprenticeship) as a
machining technician, or in related professions
• First professional experience as CAM programmer
• Flexibility, reliability, sense of duty, ability to work in a team, accuracy, effective working
We offer an attractive remuneration package in line with your qualifications and professional experience. The gross monthly salary according to the collective agreement for this function is at least EUR € 2400 (based on full-time (38.5h)).
HTSolutions offers an excellent workplace in a team with a family environment. All our premises are state-of-the-art, air-conditioned and offer a pleasant working atmosphere.
Our location enables us to offer a wide range of further education and training courses due to our proximity to educational institutions.
HTSolutions GmbH
Kaltschmidstrasse 5
8600 Bruck an der Mur
E-mail: office@htsolutions.at
Telephone number: +43 (0)664 18 44 270
or via our online form, further down the page.
Enter your data in the form, upload your CV and your application. After that, simply click on "Send application" for us to receive your documents.